How to Get Existing Leads To Do Your Email Marketing
Email Marketing offers many opportunities in itself. You can generate tons of new leads from email marketing. As well as you can also encourage your existing leads to do email marketing. You can encourage your existing clients to share your offer while they sign up. Lets understand in depth how to get existing leads to do your email marketing.
Listed below are a few ways of how you can encourage your existing clients to generate new leads for you:
Encourage Leads to Share Your Content
Adding a clear call-to-action (CTA) button encourages your leads to share your content via email. Add these buttons to your website or email and turn it into a customized mail-to link. It's basically a hyperlink that uses a mail-to instead of "HTTP://", it means when the customer will click on the button a new email compose window pop-ups instead of a website link.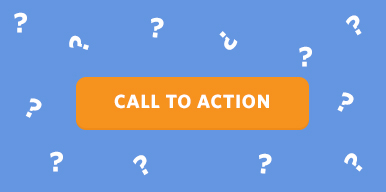 Why Use these Call-To-Action Buttons?
Email marketing can be more effective in driving new leads than social media and these sharing links attached in Call-to-action buttons drive more sales than the social media sharing links.
Where to Place these Buttons?
There are 3 places where you can place these CTAs and encourage your clients to do email marketing:
1. The Thank You Page
When a lead fills in a form he/she receives a promotional offer as gratitude from the organization. The thankyou page is a great place to encourage them to share the offer, promotions, or updates with their friends and colleagues.
2. Auto-Response Emails
Advertisements
These are the emails that generally provide you offers while signing up for a particular website. You should always try to send them a follow-up mail to refer to at any time in the future. These email should include:
A link where they can get the offer.
A referral or share button to email to a friend, family, or colleagues.
A Call-to-action button that takes you to the next stage in your buying cycle.
3. Your Promotional Email
Mostly, your email marketing campaigns are highly targeted to a specific segment. But in this case, you can share your offers with your recipients who you may think will enjoy the content. In this case, give them the opportunity to share your offerings with their loved ones.
Conclusion:
While creating a customized message in your mail to link, be sure to include a tracking URL, so that you can track that how much traffic and leads are generated from your " Email to a Friend " button.