Running own marketing automation agency is a challenging one, but at the same time rewarding also. With so many powerful tools in the marketing automation agency, you would be able to serve the client much better.
One of the biggest obstacles you'll face now and in the coming years is the acquisition of customer/client and strategy to grow your agency along with providing a consistent level of service to existing clients.
Here are the six most effective tactics to adopt in order to get more clients for your agency. Client acquisition techniques. 
#1: Use Linkedin to get a new prospect
In the current scenario Linkedin in one of the most vital sources to get prospects and to connect with people. It is a professional network in which you can connect with other professionals either from the same industry or from other industries. Use advanced search features on Linkedin to locate your ideal prospect. Make some sort of contact with your new connection like a comment on their updates or share articles with them based on their interest then send them your proposal.
#2: Use Quora to share knowledge
Quora is a platform where questions are asked, answered, edited by its users. It is a good platform to get business. As an agency, you can solve people queries related to marketing automation by answering their questions. We can say this is one of the first steps in building a relationship with a prospect. After answering a question you can further carry on the conversation by telling more about things related to their queries. Later on, you can tell about your product and services.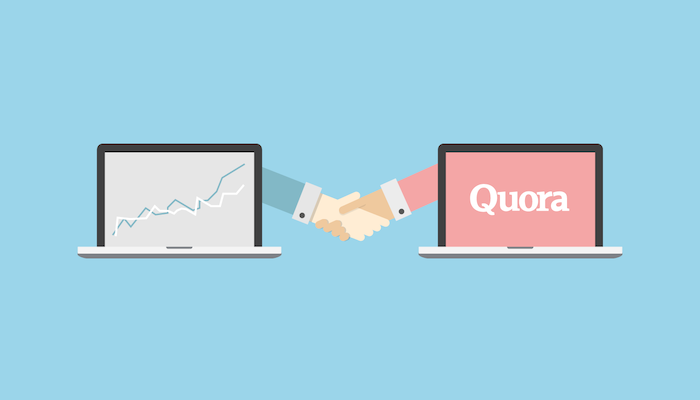 #3: Invite the prospect to a free training session
Launch a series of a training sessions on marketing automation that you can present to your ideal prospect. You can easily find a new prospect by searching on Quora or Twitter with the question. Like 'Where can I learn marketing automation?', ' Is there any free session of Marketing Automation?' As an answer, there you can leave a response with details of a free online training program that you'll be providing. Each registrant would become a prospective client for your business. Record it and repost it on your blog, social media for future reference.
#4: Let your client build business for you
Do a great job for your clients and let them build business for you. Impress by your work, they will bring more business to you by referring you to other people on their contact. Once you signed your first client, discover what they are hoping to achieve? Once you know it you can then start your work to determine how to achieve the defined objective. In order to reach close to your client's goal every step of yours should be time-bound and specific, strategies should be designed to achieve a targeted goal. As long as you are true to your work and deliver positive result towards the agreed goal, you can be sure that you are building happy clients that will recommend your service to others.
#5: Talk to friends and family about your venture
Early, it is difficult to spread a word about your business within your personal network, now technology makes it easy. Let everyone know about your venture. You'll be surprised to see the amount of support you'll get and how many introductions your personal network will be able to make for you. But it is essential that you have good past records. Make sure from the past work your future clients trust you that you will deliver phenomenal service to them. Remember reference is just an initial step, prospect clients need to know why you are better than other agencies out there.
Advertisements
If you want to learn more about client acquisition techniques, how to grow business or on marketing automation, you can contact us. Sales-Push.com